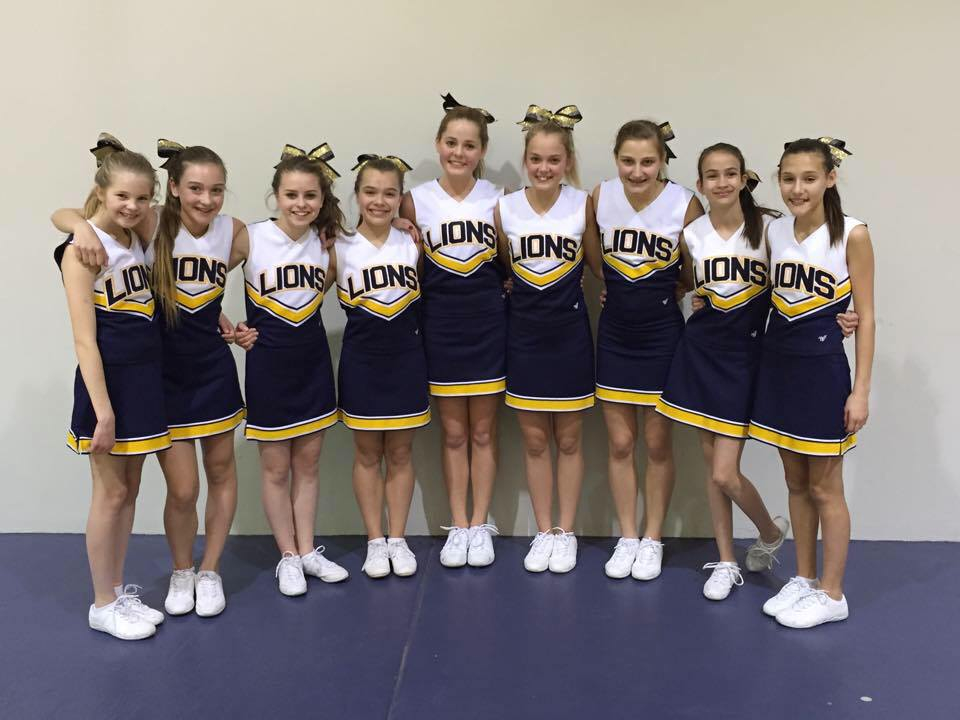 Cheerleading is a sport offered during the fall and winter season. The cheerleading squad is determined through tryouts. Once on the team, girls will cheer at basketball games and perform at pep rallies. They also participate in events such as the CCA Preschool "Great Race" and the CCA 5K fundraiser. This is a chance for our young ladies to shine the light of Christ through upbeat positive attitudes and cheers.
Head Coach: Rachel Touchatt – CCA Alumna
Questions? Contact our athletic director, Mr. Waddell, at kwaddell@ccalions.org.