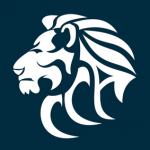 Fifth and sixth grade sports are programs developed to start competitive sports both inside and outside of the school. These teams are chosen by the Athletic Director as well as PE teachers who see them during organized games while taking their class. We typically have four girls volleyball teams, 3-4 boys basketball teams, and 2 girls basketball teams.
We do the best we can to give the glory to God through the talents He has given us. Players will feel a part of a team and gain many unexpected friendships with classmates on their team.
---
Girls:
Volleyball (Fall)
Basketball (Winter)
Soccer** (Spring)
---
Boys:
Soccer* (Fall)
Basketball (Winter)
---
*This sport will be determined according to the numbers signed up. If numbers are low on the "B" Middle School team the coach may send out information to those kids interested in playing to come tryout. Over the past several years the 6th grade students have made up a majority of the middle school B team.
**Soccer is not currently an intramural but is offered via tryouts on the Middle School varsity team pending a count of seventh and eighth-grade girls interested in soccer.